M&H 4045 Tier 3 Emissions Hazardous Area Engine
(75 kW (100 HP) @ 2100 – 2400 RPM – 134 kW (180 HP) @ 2000 - 2400 RPM)
Emissions reductions from Stage 1 to M&H Stage V
Based on 130 to 560 kW NRMM engine power output range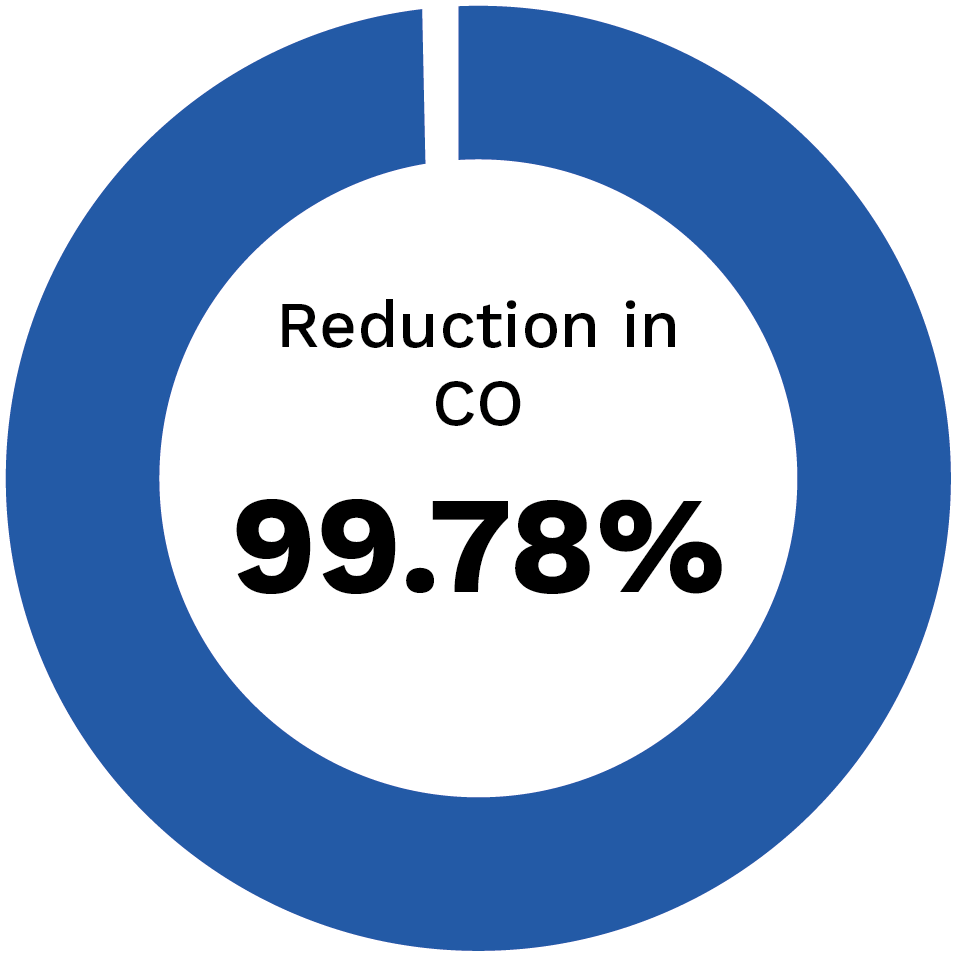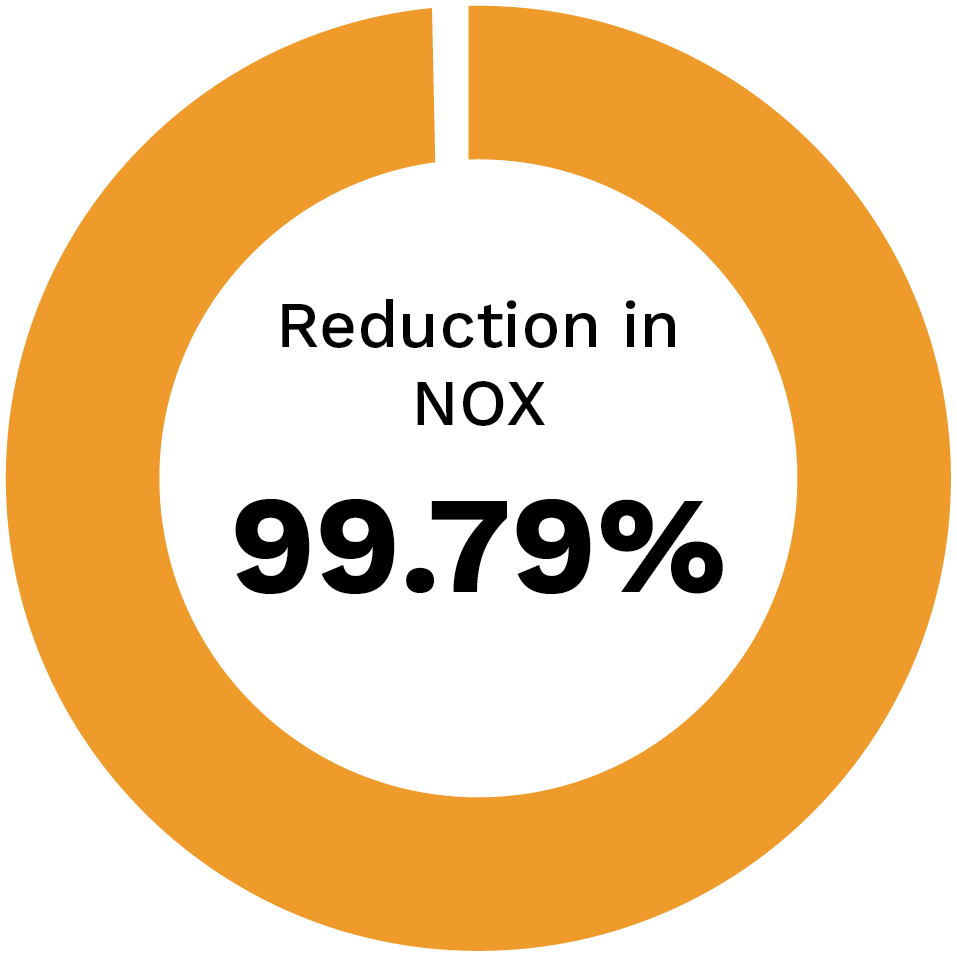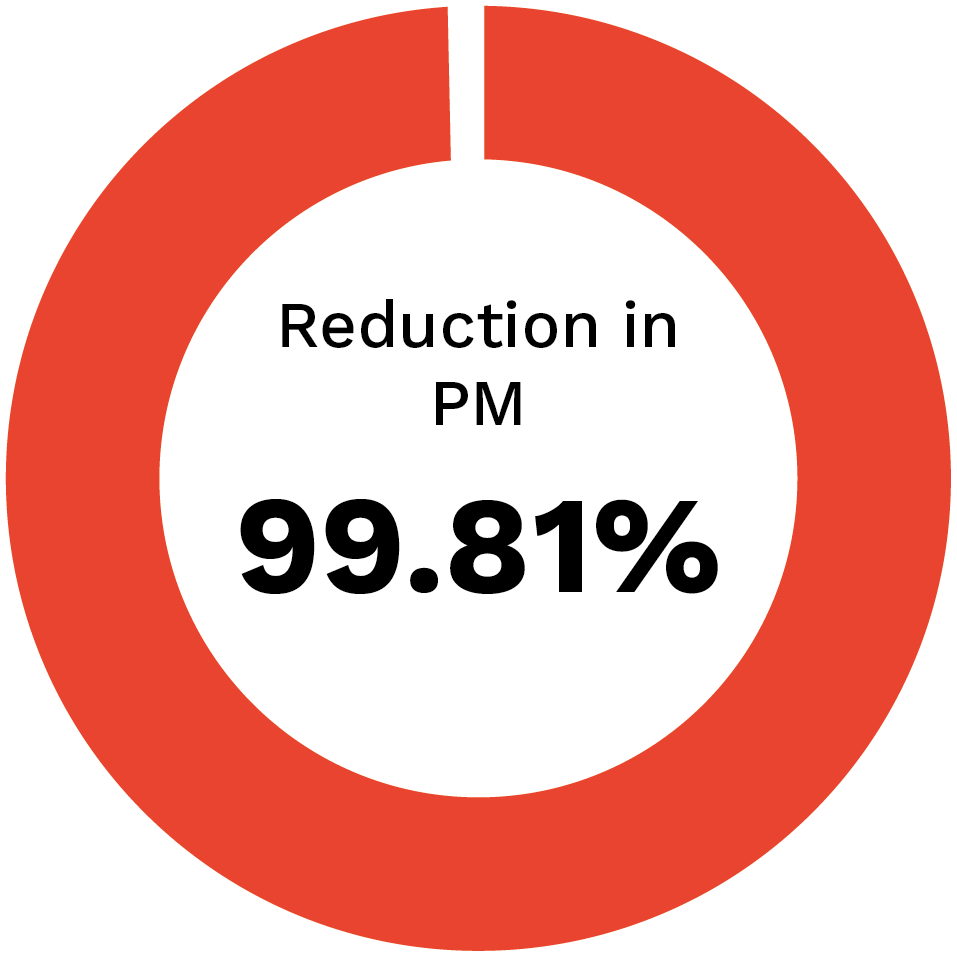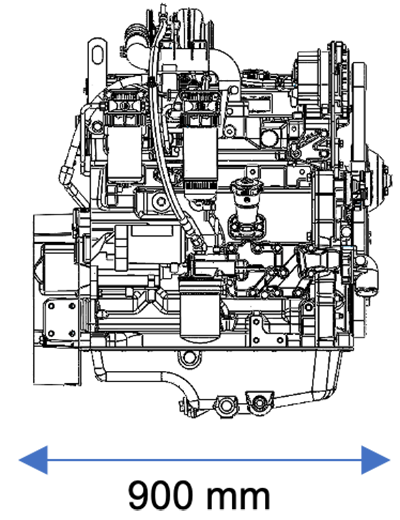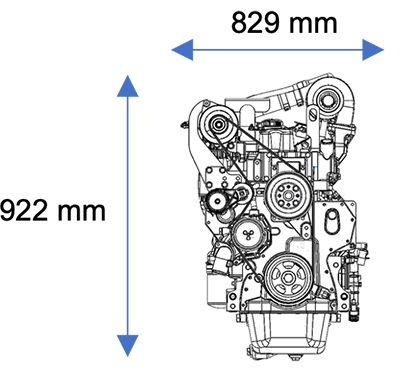 I-4, 4-Stroke-Cycle-Diesel
Weight, Net Dry (approx) – 558 kg (1230 lb)
Oil Change Interval – 500 hr
Rotation (from flywheel end) – Counterclockwise
Flywheel and flywheel housing – SAE options available
Rated Power – 134 kW - 180 HP
Rated Speed – 2000 - 2400 rpm
Peak Torque Speed – 2000 rpm
Rated Torque – 530 N·m - 393 lb-ft
BMEP Rated – 1496 kPa - 217 psi
Noise @ 1 m dB(A) – 90
Performance Data 134 kW (180 HP) @ 2000 - 2400 RPM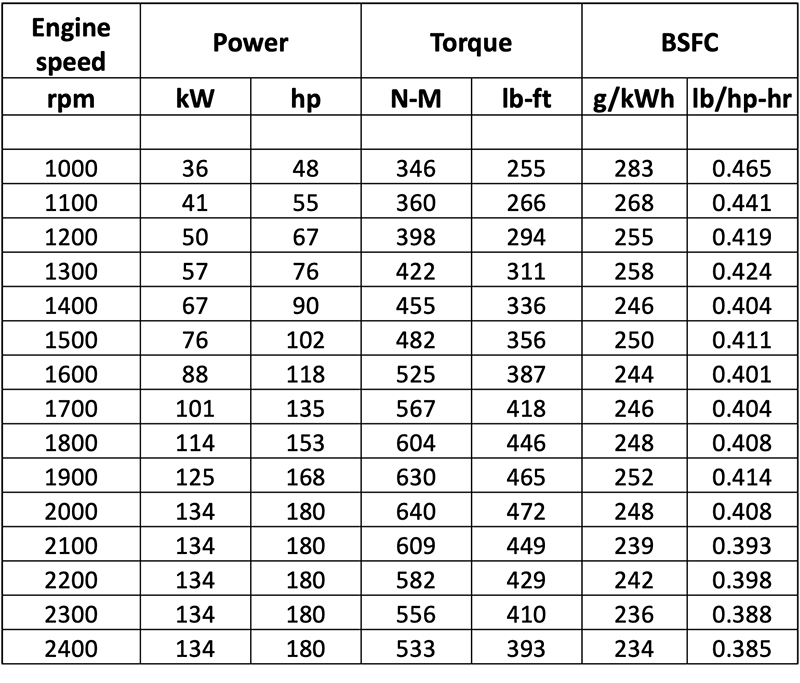 Air Inlet System

Corrosion resistant aftercooler core, light-duty air cleaner (open system)

Cooling System

Gear-driven jacket water circuit pump

Exhaust System

Water cooled exhaust manifold and turbocharger

Fuel System

Fuel priming pump, fuel transfer pump, fuel filter — RH or LH service, flexible fuel lines

Lube System

Crankcase breather, engine oil cooler, oil filter — RH or LH service, oil dipstick — RH or LH option, oil filler, deep sump oil pan, gear-driven oil pump

Instrumentation

12V / 24V instrument panel.

Power Takeoffs

Options available

Protection System

12 or 24V electronic shutdown

ISO Certification

ISO 9001:2000 certified facilities
M&H Tier 3 Hazardous Area Engines Features and Benefits
Warranty
M&H Engineering Tier 3 engines come with a three-year warranty as standard. Warranty conditions are – one-year unlimited hours, three years total 5,000 hours maximum. Extended warranty is available at an extra cost for an additional two years.
Service and support
Service and support contracts are available for the warranty period and beyond. Service and support from our expanded service dealer team ensures prime operation of your engine and a long service life.
Oil change
500 hours standard oil change intervals.
Either-side Service
Oil fill and dipstick combinations, remote oil filter and fuel water separator can be configured for easier packaging, service access, application and service flexibility to provide installation convenience plus fast and easy maintenance.
Engine Jacket Water Circuit cooling
Suitable for radiator cooling. Combined engine jacket water circuit and exhaust gas cooler water circuit pump.
Protection
All systems are protected both mechanically and electrically in accordance with the relevant hazardous area standards requirements.